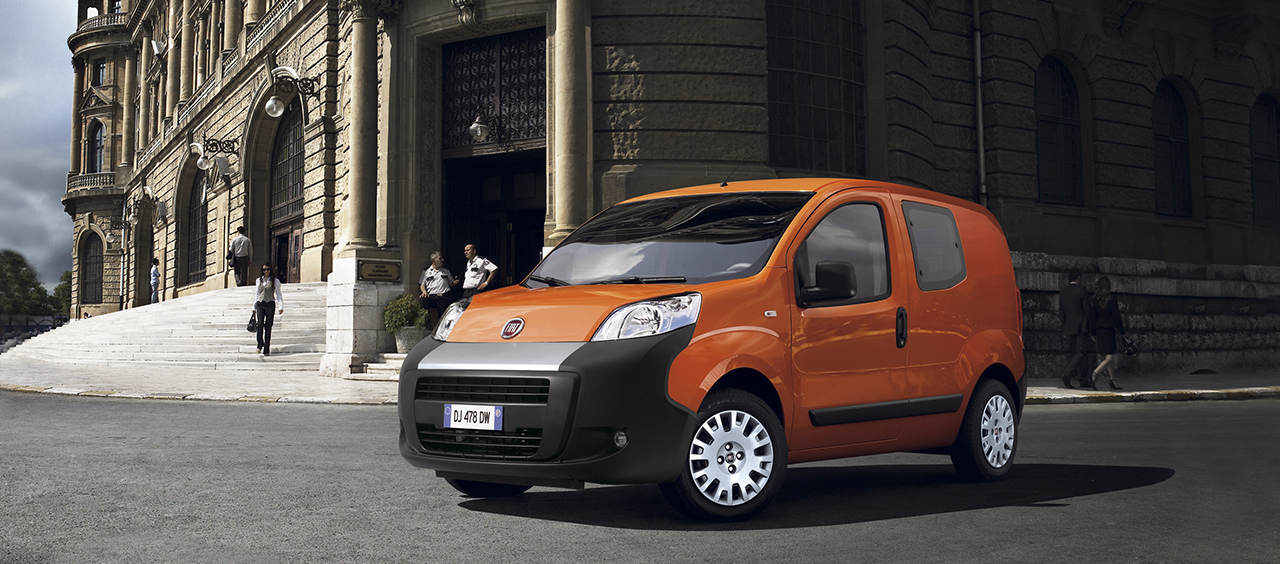 VERSATILITY
The dimensions of a compact hatchback with the space of a commercial vehicle
Up to 5 seats and plenty of space for goods and luggage
The Fiorino Combi accommodates up to 5 people and 175 kg of load.
This makes it the ideal vehicle for carrying your work team and their tools in comfort.
Also available with N1 type approval for the diesel version, 4 seats and an impressive 293 kg of capacity.
Comfortable and practical access to both the passenger compartment and the load compartment
Easy to load:
rear access is ensured by two swing doors (40/60) that open up to 180°, giving a maximum width of 1140 mm and a height of up to 1060 mm;
the load threshold is less than 53 cm from the ground
It's easy to jump on board:
the sliding side door is 644 mm wide and 1041 mm high and integrates perfectly into the side panel. The vertical exterior handle offers an excellent grip and can be opened with either hand
for even easier passenger access, a second sliding door is also available on request.
Configurable seats to meet all your transport needs
The rear seat can be folded down or removed to create a load compartment of 2.5 m³ (not applicable to the 1.4 Natural Power version).
Also fitted with Isofix attachments for child seats.
The parcel rack can be folded (partly or completely), or removed.
GVW: 1600 to 1750 kg
Payload:
– 5 passengers plus 175 kg
– 4 passengers plus 293 kg
External dimensions:
– Width: 1716 mm
– Length: 3864 mm
– Height: 1721 mm
Luggage compartment dimensions:
– depth 74 cm
– height 59 cm (flush with rear parcel rack)
– capacity: 356 litres, can be increased up to 2500 litres (by removing the rear bench)
– load threshold: less than 53 cm.